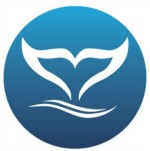 Florida Financial Information Network 888-256-0096
The Florida Financial Information Network is a group of professionals dedicated  to help employees of state, county and local governments in Florida plan for their financial futures. Our goal is to help provide you with a thorough understanding of your retirement benefits from FRS and Social Security and a financial strategy to help attain future financial independence based on your hopes, dreams and goals.
Helping you Plan, Protect, and Retire Since 1981
This communication is strictly intended for individuals residing in the states of CA, CO, CT, FL, GA, IL, IN, KY, MD, MI, MO, NC, NJ, NY, OH, PA, SC, VA, and WV. No offers may be made or accepted from any resident outside the specific states referenced.